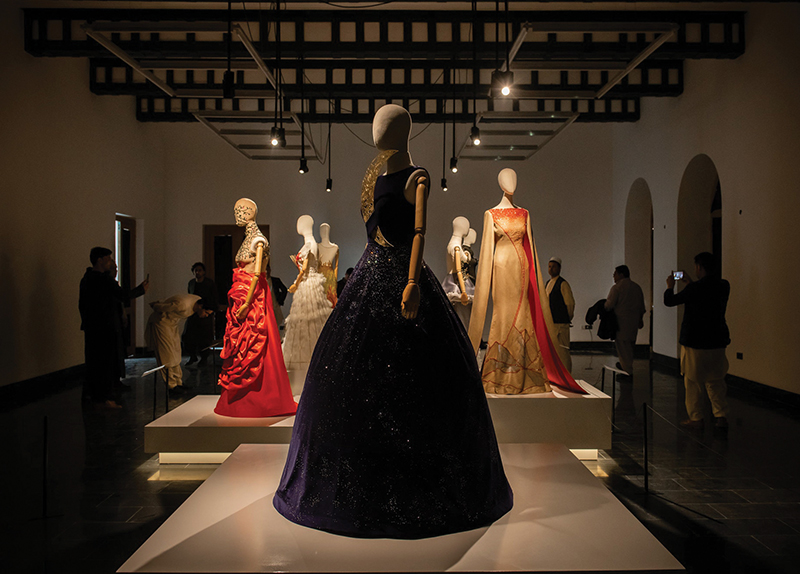 Afghan women are fearful of losing their hard-earned freedom, as the Taliban may return to power after U.S. troops leave the country.
Applying a strict interpretation of sharia law, the militants had turned women into virtual prisoners, barring them from seeking education or work.
The Taliban's fall transformed women's lives, especially those in urban areas like Kabul.
An art exhibit in Kabul called "Abarzanan - Superwomen," created by Rada Akbar, a photographer and artist, honors eight trailblazing women in Afghanistan and the region. A display of a mannequin wearing a dress made from a white burial shroud commemorates a young Afghan woman, Rukhshana, 19, who was stoned to death by village men in 2015. She had fled from an arranged marriage to a much older man in a western Afghanistan district under the Taliban's control.
Another piece representing Khalida Popalzai, 32, a soccer player who played the sport despite persecution by the Taliban, has three black-gloved hands, which represent oppression against Afghan women from three aspects: religion, politics, and economics.