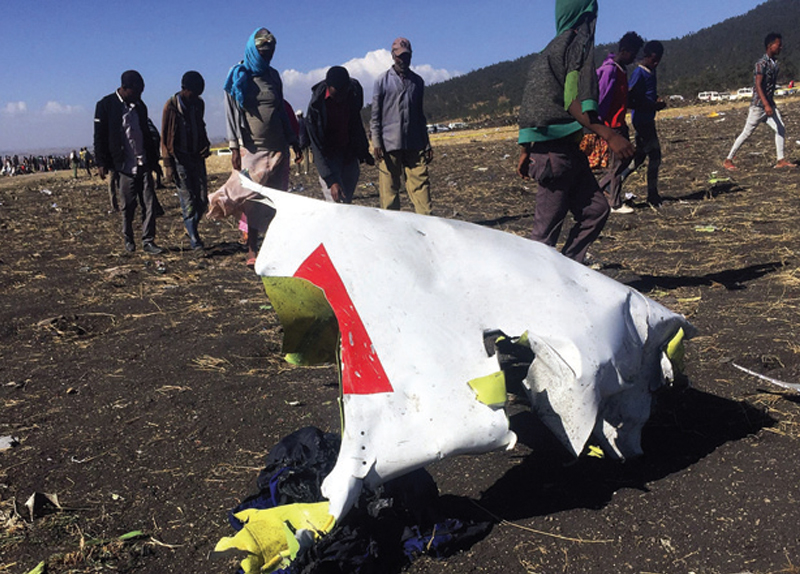 On Mar. 10, an Ethiopian Airlines flight crashed shortly after taking off from Addis Ababa, the capital of Ethiopia. The aircraft, a Boeing 737 Max 8, was on route to Kenya's capital, Nairobi. The plane lost contact with air traffic control six minutes after taking off from Bole International Airport at 8:44 a.m. local time.
The plane had a total of 157 passengers, and the tragedy claimed the lives of all of them. They were comprised of 35 different nationalities, including 32 Kenyans, 18 Canadians, nine Ethiopians, eight Americans, eight Italians, eight Chinese nationals, seven French people, and seven U.K. nationals. Among them, there were 19 United Nations staff members.
U.N. Secretary-General Antonio Guterres said, "My heartfelt condolences to the families and loved ones of all the victims, including our own U.N. staff, who perished in this tragedy."
The French Bureau of Enquiry and Analysis for Aviation Safety is currently investigating the cause of the accident by analyzing the jet's black boxes.